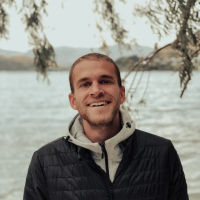 Hi, I'm Fermin - Product Manager and Amateur Photographer
I love building products, and taking my camera outdoors.
Lead the Pricing and Incentives growth domain of the company. Orchestrating every discount the platform offers and the fees it charges the users, as well as how they are both communicated to users.
Lead product and design for a digital wallet + prepaid card. Scaling from 10,000 to 250,000 users in a semester.
Product Manager (2021-2022)
Lead the asset management squad. Developing new investment solutions in Argentina, Brazil and Mexico for +21M users.
Associate Product Manager (2021-2022)
Worked on the Martech team for automated marketing campaigns.
Designed and automated lead generation strategies for the agency with scrapping, data analytics and automated cold emailing.
Lead growth and some aspects of product for the app and investment plarform.